When I read a book, I like it to be a complete sensory experience. I suspect that's why I read so seasonally; I even like the weather and the time of year to match my books in order to help me fully immerse myself in them. Sometimes, I even use music to complement my reading experience.
It seems I share this love of setting the mood for a book with other readers and even authors. After reading two of my favorite books (and then doing an embarrassing amount of online research about them when I couldn't get enough of them), I discovered that their authors had made Spotify playlists to go along with their books!
Erin Morgenstern created a playlist for her extremely popular fantasy novel, The Night Circus:
And Anthony Marra made one for his novel in short story form, The Tsar of Love and Techno:
But then there are books that deal with music, but don't actually have any official music associated with them. Take Daisy Jones and the Six, for example.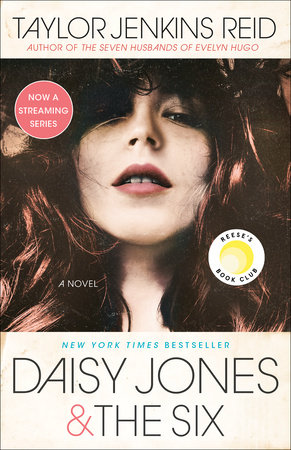 This book was all the rage back in 2019. Like so many other of this book's fans, I was enamored by the music the titular band creates. If you read the Goodreads reviews for this book, you'll likely see many comments along the lines of: why oh WHY can't we actually listen to this band play!
As a substitute, I started listening to Baltimore-based band Duchess and the DeadBirds after reading this book. Their EP, Worlds Collide, will forever be associated with this book in my brain now; it just feels like summer, which is, no surprises here, when I read the book.
Most recently, when I decided to pick up journalist Roben Farzad's book, Hotel Scarface, all about cocaine world in late 70s/early 80s Miami and the preferred hangout spot for dealers and players, the ostentatious Hotel Mutiny, I was immediately reminded of a video game my husband played a few years back.
The creators of Hotline Miami have credited the documentary Cocaine Cowboys (which also focuses on Miami during this time period) as well as the movie Drive as their inspiration, and so when I started reading Hotel Scarface, the soundtrack for the game was playing in my head the whole time.
The soundtrack is amazing. It manages to be chilled out and tense all at the same time which really adds to the thoroughly surreal world the game places you into. That head space was perfect for reading the unbelievable and brutal story of the Miami drug world. Did you know that cocaine money basically built modern Miami? Because I sure didn't.
I very much hope this won't be the last time I discover an official or unofficial soundtrack to a book – even retroactively. It really does enrich the experience and makes the book so much more tangible in your memory.
So tell me: do you ever seek out or even create your own book soundtracks? If so, let me know what those are!